Problem Gambling in Canada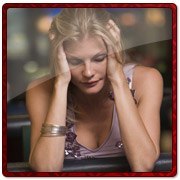 Many forms of gambling and poker are legal in Canada right now, and millions of Canucks play real-money games every year. For the majority, poker and gaming are a fun pastime played online or in legal land-based casinos.
AFor a tiny minority, however, gambling can lead to something more serious.
According to stats, around 3% of Canadians have experienced some kind of problem with gambling. In some provinces that can rise above even 3%.
Statistics have showed that the more available gambling is, the bigger the problem. And with online gaming so easily accessible, some players can be left vulnerable to compulsive behaviour.
Luckily, in 2023 CA poker sites have responsibilities to their players. And if your problem gets worse, Canada has some excellent resources to help you and your family.
Spotting Problem Gambling Early

Most Canadians can gamble with real money in a safe environment. For them, playing poker for C$ is a fun way to pass the time. They don't think about the consequences if things get worse.
But poker players aren't given an education before they begin playing about the dangers of addiction. That's why it's important to be aware of the pitfalls before you start.
The first sign of a problem is when poker stops becoming fun. You may play to chase losses, or you're bored. You may even be addicted to the thrill of losing pots.
Potential signs of problem gambling:
Poker stops becoming fun
You think about poker during your workday
You spend hours online playing and miss the company of friends
You sit down at games way above your comfort level and bankroll
You go on frequent tilt when things don't go your way.
Winnings aren't cashed out but immediately invested in a bigger-stakes game
You feel depressed and lonely after playing
You steal from, and lie to, loved ones to fund your gambling
You don't keep accurate records of your poker play
Ways to Help Yourself

If playing poker is getting on top of you, you can catch the problem early. You don't even need to employ the services of the poker site manager.
Impose deposit limits
Set time limits on play
Take regular breaks
Block gaming sites
First of all, keep track of what's going in and out of your poker account. Set up an Excel spreadsheet with all deposits and withdrawals. You might be shocked by how many deposits you're making. Better still, set up a separate e-Wallet or bank account just for gambling funds.
Secondly, set a time limit on your gameplay. Set aside an hour a night to play. If you can manage that, drop it down to two or three sessions a week. If that feels comfortable, drop it down to one weekend session. Don't cancel social occasions to play poker and get out of the house as much as possible.
Learning the games first is a good way to avoid losing cash. Online poker offers so much variety that it can be easy to sit down at that $10/20 HORSE game without a clue what you're doing. A better understanding of the rules will make it easier to work out when it's time to quit.
With software like GamBlock (www.gamblock.com) you can block access to ANY sites offering real-money gambling. GamBlock analyses the websites you visit and will restrict your access. This way, you can surf the net safely and resist temptation.
Finally, take a complete break from poker. Schedule a week or month when you will play NO POKER at all. Be disciplined and turn off the laptop completely or uninstall poker software.
How Poker Sites Can Help
If things get bad, reputable poker rooms have ways to help.
Many websites will let you impose deposit limits on your account. These can be set up for a few months or indefinitely. In addition, some sites will let you self-exclude for 3, 6 or 12 months. Your account will be closed and put on hold until the time limit expires.
Most sites, in compliance with gaming regulations, will have trained staff who can help assist problem gamblers. They will track playing behaviour and step in if they see any potential problems.
Good Resources
Although not extensive, these organisations in Canada can help with support and research.
Gamblers Anonymous:
www.gamblersanonymoustoronto.org
Gamblers Anonymous runs 12-step programs and support groups across Canada. The groups are made up of compulsive gamblers with current or previous conditions.
Centre For Addiction and Mental Health:
www.camh.ca
Ontario's CAMH is the largest teaching hospital in Canada for mental health, and a leading provider of clinical care to combat addiction. Clinical programs are offered for gambling addicts, and assistance is also offered to families.
Problem gambling Institute of Ontario:
www.problemgambling.ca
The PGIO is based at Ontario's Centre for Addiction and Mental Health and provides a platform for professionals and researchers to look into ways of improving treatment.
Problem Gambling Help Line:
www.gamesense.com
Tel: 1.888.795.6111
Set up in British Columbia, the BC Responsible & Problem Gambling Program provides residents with resources and free advice on gambling addiction. The helpline is toll free, and runs 24/7. You can even request a call back from an advisor.