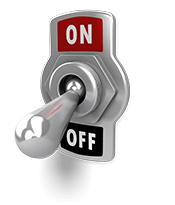 Online vs Offline Poker
Ever since online poker experienced a surge in popularity during the early 2000s there has long been a debate about the pros and cons of playing online compared to playing live. Here, we take a look at the advantages and disadvantages of online poker and how it holds up against its offline counterpart.
Online Poker – The Advantages
Online Poker – The Disadvantages
Why Online Poker Is Better
At the end of the day, online and offline poker both have their advantages and disadvantages but online poker is the next natural evolutionary step of the popular card game. The convenience, flexibility, choice, and easy-to-use poker sites means that the pros of online poker outweigh the cons. Online poker is a 21st century version of a very old game that caters for the needs of a 21st century society. There will always be elements of offline poker that online poker cannot recreate but with the introduction of live dealers and webcams the online platform is introducing changes to make the conversion from offline to online as realistic as possible. Check out our favourite Canadian poker sites and start playing today.