InstaDebit Poker Sites 2022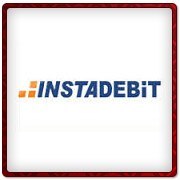 For a quick way to pay for online poker, InstaDebit is perfect for Canadians.
InstaDebit provides a buffer between your Canada bank account and the online poker cashier. There are no charges involved, and you'll never have to share valuable card details. Better still, many Canadian banks are on InstaDebit's list of approved providers. With one bank account number you can add as much or as little cash as you want to your gambling funds.
At OnlinePoker.ca, you'll discover the best online poker sites accepting InstaDebit. You can earn the best welcome bonuses too when you sign up.
Earn amazing bonuses when you use InstaDebit:
Quick and secure transactions
Never reveal credit card details online
Earn great VIP bonuses when you play for real money
Rank
Poker Site
Benefits
Bonus
Review
Play Now
1

$88 + 100%
up to $888
No deposit required for $88 bonus
Exclusive monthly $1000 freeroll
$10 cash bonus with $30 deposit
Read Review
2

100%
up to $500
$100,000 in monthly freerolls
Safe site with good reputation
Earn up to 50% back in rewards
Read Review
3

100%
up to $600
$600 bonus is good for 3 deposits
Largest poker site in the world
Weekly tournaments worth millions
Read Review
How to Use InstaDebit Online
Using InstaDebit online poker sites is simple. Just register a username and password at the InstaDebit website before you start. With one log-in you can now transfer cash from your bank account to the poker site.
Head to the Internet poker Cashier to finish the transaction. Select InstaDebit from the drop-down menu of options. Enter your username and password plus the amount you want to transfer.
You can move real C$ cash from most Canadian banks, including:
Bank of Montreal
Canadian Imperial Bank of Commerce
Desjardins
Royal Bank of Canada
Scotiabank
TD Canada Trust in Canada
Transfers take minutes, and you won't be charged by the poker site. And because InstaDebit caters for Canadian gamblers, you can make deposits in Canadian dollars.
Security and Protection
If you're worried about security, you can rely on InstaDebit transactions. SSL encryption is perfect for protecting your deposits too. Every time you move C$ funds you can rely on the same quality of protection your bank gives to your payments.
Better still, there's no need to share card details on the website itself. Poker sites enjoy the best security to protect players but it's still good to be as safe as possible.
If you don't qualify for a credit card or you want to avoid an e-Wallet with its various processing fees, InstaDebit is a solid alternative. It's even better if the InstaDebit online poker site accepts Canadian dollars. With many overseas sites you'll have to convert C$ into USD or GBP first. That can be annoying, especially if you incur a conversion fee at the same time.
Picking Out a Top Online Poker Room
Security is just one of the things you should be concerned about. To find the best online poker sites, you need to unearth gambling rooms with lots of games and players.
All of our recommended InstaDebit online poker rooms have games to suit all wallets, and allow deposits in C$ as standard. You'll also be able to join a top VIP scheme which gives out benefits like cashback and personal VIP Managers.
Canadians are unfortunately in a bit of a 'grey area' when it comes to playing poker online right now. Some sites have pulled out of Canada altogether, and if you're worried about your bank declining payments, InstaDebit is a great payment option.
Get a Big Welcome Bonus Today
Whether you're playing in the million-dollar guarantees every week or hitting the micro-stakes tables, you'll find a game at one of our top sites. We only rate and review the best gaming websites to save you time.
InstaDebit is a top way for Canuck gamblers to move their cash around safely and efficiently. Boost your bankroll by finding the biggest sites with lots of fishy players, the best bonuses on the net, and great loyalty schemes that reward regular gameplay.
FAQ
Who are Instadebit?
Instadebit is an e-wallet site that allows you to make payments directly out of your bank account. Instadebit was specifically designed for the needs of Canadian online gamblers. Instadebit is superior to other e-commerce sites because it is free to use, and they do not ever charge transaction fees to the customer, meaning you! All you have to do to use Instadebit is register your bank account on their website, and then your transactions with online casinos will be routed through your account. This adds an extra level of security on top of what you get through your ank, because your account number and routing number will never be vulnerable to hackers that might access an online casino's database.
How does it work?
When you decide that you want to sign up for Instadebit, the first thing you need to do is fill out their basic membership application. This includes personal information such as name and address, along with information about your bank account such as account number, bank name and routing number. You can add one account if you want or you can add multiple so that you always have different accounts to choose from, it is up to you. Once you have your Instadebit account, you can choose the Instadebit option at you favorite online casino and get started right away. Or you can even choose Instadebit at an online casino before signing up for an account - this will simply take you to the sign up page directly. You can log on to your Instadebit account where you are able to review your full transaction history. If you identify any problems, they have customer service representatives available 24/7 to help you out.
Do they allow gambling use?
Yes! They do allow gambling use. In fact, Instadebit is one of the most popular payment options for Canadian online gamblers, and internationally. This is due to a number of reasons. First of all, a lot of online gamblers prefer to use e-commerce sites because they are the most convenient and fastest way to pay online. You do not ever have to wait for a transfer or payment to go through, the funds are always withdrawn or deposited immediately. They also provide an extra layer of security on top of what bank transfers can offer, because as a third party they make you look anonymous to hackers. They can never access your bank account information when you pay through a third party e-commerce site. Finally, most e-commerce sites charge some pretty high fees for the convenience of their service. Instadebit is different - they do not charge any fees! They cater to the online gambling community by making transactions quick, easy and cheap.
How do I start an account?
Starting an Instadebit account is incredibly easy to do and a super-fast process. All you have to do is go to Instadebit.com and click on create a new account. You will be asked to fill out some basic information such as your name, email, phone number and address. Make sure this information matches what is on your online casino account. After you pick a user name and password, you can connect your bank account to your Instadebit account. Just log in and enter your bank account information - account number, routing number, bank name - into the appropriate screen. You may need to go through one additional verification to make sure that this is your bank account. Usually they deposit small amounts of money, a few cents, into your bank account. If you can log in and verify the amounts, they know it is truly your account and you are free to start transferring money into your account so that you can use it when you are gambling online. It is really that easy!
Is it safe?
Absolutely! Instadebit, along with other e-commerce sites, is known to be extremely safe for online gambling withdrawals as well as payments. Instadebit is among the safest of all the e-commerce sites as well. When you use Instadebit, there is no need to keep much cash in your Instadebit account at any time because transfers happen so fast. This makes it more safe than other sites that take three to five days to do bank transfers because the less cash you have in your account at one time, the less risk you are taking. The only thing that takes a few days with Instadebit is verifying your bank account when you first sign up. Once you complete that step, you are good to go.
Are my winnings paid back into the same account?
Yes! Instadebit makes withdrawals super easy for you. They are all going to be automatically deposited into your Instadebit account when you cash out at any online casino or poker room. Having an Instadebit account takes the guesswork out because you do not have to choose between paper checks that can take weeks to arrive, bank transfers that can take days, and debit card payments that can take days or weeks depending on your bank's verification processes. Instadebit transfers happen instantly, so as soon as you cash out using Instadebit you will see the funds right there in your account.
How does it compare to other methods?
Instadebit compares very favorably when you line it up against other payment methods, even other e-commerce sites like Paypal or Skrill. E-commerce sites have some built in pluses such as super-fast transfers, easy account set up, and extra layers of security with an account that is not going to reveal your bank or credit card numbers. These are the features that usually draw people to e-wallets, but when they find out that they sometimes have to pay large fees, some people do not feel that the convenience is worth the cost. Instadebit is different because they do not charge any fees to customers. You can make as any transfers to and from your account as you want, and you never have to pay a cent!