VISA Online Poker Sites 2023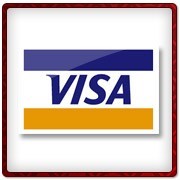 VISA is a great way for Canadians to pay for their online poker. It's fast, safe, and widely accepted at most of the big Internet poker rooms.
If you qualify for a VISA credit card, you can enjoy low deposit minimums and the best real-money games. You might even qualify for a cashback deal through your provider.
At OnlinePoker.ca, we only recommend the very best online poker sites accepting VISA cards. All of our top rooms offer lots of games, good player pools, and fast payouts every time.
Find the best VISA online poker sites in 2023:
Fast, accurate payments to your gambling account
Widely accepted at Canada-facing poker rooms
The best security measures on the net
Rank
Poker Site
Benefits
Bonus
Review
Play Now
1

$88 + 100%
up to $888
No deposit required for $88 bonus
Exclusive monthly $1000 freeroll
$10 cash bonus with $30 deposit
Read Review
2

100%
up to $500
$100,000 in monthly freerolls
Safe site with good reputation
Earn up to 50% back in rewards
Read Review
3

100%
up to $600
$600 bonus is good for 3 deposits
Largest poker site in the world
Weekly tournaments worth millions
Read Review
Using VISA For Poker Online
As the world's most popular credit card, it's no wonder VISA is accepted at every major poker site. Depositing takes seconds and you only need a card number and security code to get playing cash games and MTTs.
Making a deposit is simple: head to the Cashier and select the VISA option from the menu. Enter your long card number and 3-digit security code from the back of the card. Enter the amount you want to deposit and hit the 'Submit' button.
Some Canadian banks and providers will insist on an additional piece of security: Verified By VISA. This is the extra passcode you get when you open a VISA credit card account. Just enter the extra code when prompted.
Withdrawing Online Poker Winnings
Cashing out with VISA couldn't be simpler. Head back to the Cashier and select VISA as your withdrawal option. In fact, some sites insist that you only withdraw using a VISA card if you used it for deposits.
Be aware that many CA online poker rooms may ask for ID verification before you can make a withdrawal. This is fairly straightforward and just involves emailing the poker room a copy of your passport or photo ID.
Always be aware of fees too: as you are using a credit card, you will usually be charged for a "cash advance" when moving cash around. It's important to add this onto any deposit or withdrawal you make.
The Best Security Online
As the world's leading credit card, VISA is used by millions of people across the world. Millions of online transactions are made each day, and so VISA has to have the best security measures in place.
To prevent fraud, VISA online poker players can enjoy 128-bit security on each and every transaction. When a payment goes through over the net, the transaction is encrypted to avoid hackers hijacking it. It's why even if you don't fully trust an Internet poker room, you can trust VISA's own security measures.
Declined Payments and Alternatives
While we've highlighted the pluses of using VISA, online poker players in Canada need to be aware of the downsides.
Canada still exists in one of those gambling "grey" areas. As such, some VISA providers may decline payments for poker online. If that's the case, look for alternative payment methods.
e-Wallets are great for keeping your gaming anonymous. You simply set up a single online wallet and load it with funds from multiple cards and bank accounts. There's never a need to share card details with the poker site.
You can buy prepaid vouchers online or from outlets across Canada. With a voucher you just enter a simple code in the on-site Cashier. Again, there's no need to share card details, and you can often pay by cash.
Choosing a Top Poker Website
You've found a top online poker room that accepts VISA card payments. That's great, but how good is the site itself?
Check our reviews today for some amazing rooms geared up for players in Canada. Our best picks feature excellent games and software, and plenty of traffic so you won't be left waiting for a game. Every top-rated site at OnlinePoker.ca is also licensed by a respected jurisdiction. Some are even licensed right here in Canada, in Kahnawake outside Montreal.
Use Your VISA Today For a Great Bonus
Real-money online poker should be simple and quick. That's why using your VISA is such a good idea. At our top-rated gaming sites you can load up your account with C$ in minutes.
And when you register an account for the first time you'll be able to earn an amazing bonus deal. Welcome bonuses guarantee free cash whenever you play real-money games. The more you play, the more bonus money you can claim. Put your Canuck VISA online poker card to good use right now and give your bankroll a big boost.
FAQ
Do Visa allow online gambling use?
Yes, they do! Visa is well known worldwide as one of the biggest, most popular credit and debit card companies. They offer credit, direct bank transfers, and prepaid cards that you can use when you play poker online. Visa does not place any restrictions on where you can use your money, other than some security measures that may be in place for international payments. For online gamblers in Canada, this can be a major concern because online gambling sites are not allowed to be operated out of Canada. This means that all gambling websites you will be accessing are going to be owned and operated in a foreign country. Sometimes Visa or your bank have automatic security features that put a hold on your account when they see that you are attempting an international payment. All you need to do to take this hold off is call the company ahead of time to let them know you will be making international payments. Other than that, you should run into no problems when gambling online using your Visa card.
What sites accept Visa?
Every single gambling site out there accepts Visa. If you have a visa card, you can go to any online casino, poker room, slots, sports betting site or any other type of gambling that you want to play, and you will have no problems. The easiest way to tell if a site accepts Visa is to simply look at their home page. There should be a list of payment methods right there on the first screen you see. Usually it is a list of icons, so look for the familiar Visa logo and if you see it you know you are good to go. It is extremely rare for a site not to accept Visa, but if they don't it may be because sometimes Visa transfers take longer to process due to complex security measures that are in place.
Is it safe to use?
Yes! Visa is incredibly safe to use. This can be seen in their reputation alone. Visa is the most popular credit card company in the world, and has relationships with just about every bank in Canada. The name is practically synonymous with credit cards and debit cards. Because of this, Visa is accepted anywhere that credit card payments are allowed, including when you play online poker. Visa has built their excellent reputation on great security and customer service above all else. They take security extremely seriously and take every measure necessary to make sure that your money is safe and your account cannot be used by anyone but you. This includes the CVV code on the back of your card, limits on individual transactions to prevent fraudulent payments, and automatic holds placed on some kinds of payments. You may want to contact your credit card company before making gambling payments, because these are international transactions and may trigger a hold if you do not let them know ahead of time.
What fees are involved?
This is the best part about using your Visa card when you gamble online - there are no fees! Just about every other payment method out there involves fees. Bank transfers cost a fee, as do cash transfers through companies like Western Union. E-commerce sites offer a lot of flexibility and convenience, but at a hefty price. These sites often have the highest fees that you will pay, either when you make a payment or when you cash out. Sometimes they are flat fees per transaction, while other times they are a percentage based fee. Either way, they add up fast and can end up costing you a lot of money. Using your Visa card for online payments is always free.
How do they compare with similar methods?
Visa credit cards and debit cards are the easiest way to make payments online, whether you are playing poker or buying a book. You do not have to sign up for an account, fund your account with additional bank transfers, show up in person to make a cash transfer, or pay any fees when you use your Visa card. All you have to do is enter the card number, expiration date and CVV code and you are good to go! Sometimes, if you are playing at an internationally owned site, you may come across issues if you do not let the Credit Card Company or bank know ahead of time. This is because they have such stringent security measures in place, you might see a hold on your account if there is an unusual transaction. This is easy to remedy though, and even easier to prevent.
Is it safer and better to use an ewallet?
It is true that ewallets add a certain level of security in online payments, because your credit card number is never revealed during the transaction. Visa is by no means less secure than these methods, though. Visa has entire departments dedicated to keeping your money safe - this means that there are processes that happen automatically that prevent fraud and theft from ever happening. If your account number is ever stolen and used fraudulently, visa will recognize this pattern and put a hold on your account. Any money that is stolen is automatically refunded, so you do not have to worry about losing money to theft. For these reasons, we do not think that Visa is any less safe to use than ewallets for online gambling.