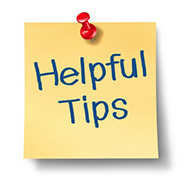 Freeroll Tips for Canadian Online Poker Players
There's something you should know before you shell at money to enter that real-money poker tournament. There are a bunch of free seats with your name on it. Seriously. Sure, they might not be in tournaments with massive stakes, but many Canadian online poker sites hold free poker tournaments with real prize money several times a week. Read on to find out where to find them and how to make money playing them.

Take advantage of freerolls when you sign up
Did you know that there are more incentives to signing up for a free Canadian online poker account than just scoring a deposit bonus? Many Internet Texas Hold'em card rooms in Canada reward new signups with spots in freeroll tournaments just for making a first deposit. Some of these tournaments have prize pools worth thousands of dollars, so you'll want to watch your email for a notification about your free event.

Look for small fields at Canadian online poker sites
The beauty about playing freerolls at Canada online poker sites is that not too many players know about them. Many Cancuk Internet card rooms offer new players who sign up the chance to play in freerolls. These events are usually pretty packed. But most new players aren't aware that a lot of online poker websites offer freeroll events throughout the week to regular players. If you can find one that's pretty empty, it's easy to make your way to the final table and walk away with a pretty sweet payout. Some Texas Hold'em Canada sites hold freeroll events throughout the week to attract more players to the table. These events can be fairly lucrative, especially if the field is light.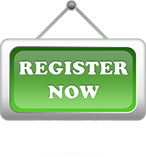 Make sure you watch freeroll tournament registration
Freerolls can fill up fast, especially at the popular Canadian online poker sites. And not all free Internet poker sites keep freeroll registration open 24/7. Many online poker sites have a really small window for freeroll tournament registration. You might be informed of a freeroll scheduled for Saturday on a Wednesday, but registration might not actually open until the day of the tournament. We recommend setting an alarm or reminder on your phone so that you don't miss registering for the event.
Maximize your playing style against weak Canadian Internet poker players
Everyone loves free money, but nobody loves it more than players who don't have much of a bankroll. Players without big bankrolls either lost all their bankroll at the tables, or they're just not good enough to play for real money. These are weak players, and they seem to be attracted to freerolls. Make sure you alter the style of how you play so that you can maximize every flop, turn, and river card. It's worthwhile watching the tables in advance to find out how certain players play their cards. You can use the information you learn to crush an online poker freeroll.
Look for freeroll promos
Every so often an online poker site tries to convince their play money players to make the jump from the play tables to the real money tables. And they don't stop at just deposit bonuses to make their case. These Canadian online poker rooms will actually hold special promotions for free players that reward real prizes or money. The thought is that once they get a taste of a real money poker site, they won't be able to stop and ultimately make a deposit. Whether or not you think you'll make a deposit at a Canadian Internet poker website, go ahead and take advantage of the freeroll promos.
Take advantage of tournament tickets
A lot of Canadian poker sites run online satellites for land-based events around the world, or for bigger online tournaments. For example, you might pay $15 to enter a tournament that awards seats in a $200 tournament, which in turn pays seats to a big land-based event like a Caribbean poker tournament. But the same poker sites will also hold freeroll tournament tickets. In a nutshell, you'll play a series of freerolls to get into that first $15 tournament. Take advantage of these feeroll tournament tickets while you can because, again, the field is often pretty week.
Play as if you paid to enter the Canadian online poker tournament
The one big mistake Canadian online poker players make when anteing up at the tables in freeroll online poker tournaments is treating the poker event as though they're playing for nothing. Remember, in freeroll tournaments, there's a very real prize pool. Yes, you don't have to shell out anything to play. But there's usually real prize money on the line, or seats in another event. Treat freeroll events as though you paid big money to get into them. Don't go on tilt. Don't play loose if you're a tight-aggressive player. And play as if you were playing in the Main Event of the World Series of Poker.
Review your hand history after the game
Freeroll poker tournaments at online poker sites in Canada offer you a huge opportunity to play like a pro. Sure, you might not be amazing at poker off the flop, but if you play a number of freeroll events, you can improve your game. After every freeroll event, take a step back and review how you played. If the Canadian Internet card room offers a hand history review tool, take advantage of it and see if you could have played losing hands better.
Freerolls are more valuable that free play games
Don't confuse freerolls with free play tournaments. They're completely different animals. In a freeroll tournament, you don't have to shell out cash but there's a real prize pool to play for. The Canuck online poker site you're playing at generously forks over their own cash for the prize pool. In a free play tournament, you also don't need to pay anything to play. But, unfortunately, there's no cash or prize money on the line. Freerolls usually show up in the real money section of the site while free play tournaments are in the fun-money section of the Canadian online poker website.
One last word about freeroll tournaments
Freeroll tournaments offer you a huge opportunity to make a little bit of cash without spending a dime. And even though they're free, you can't actually get into one without creating a free account at a Canadian poker website. If you're reluctant to do so, just remember that any poker room recommended on our site is trusthworthy, so your information will remain 100% safe.