Top Canadian Poker Players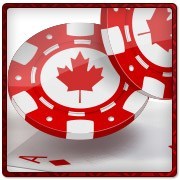 It has been a record past few years for Canadian poker players. From the first Canadian poker player winning the World Series of Poker Main Event to scores of others taking down tournaments all over the world, it's pretty clear that a lot of poker talent has been bred in Canada. Maybe it's because we spend a lot of time indoors in the wintertime playing poker. Maybe it's because we're incredibly smart. Maybe it's because we're just that good at reading people. Whatever the reason, Canada online poker talent seems to be at an all-time high.
The five champions who rank our top Canadian poker players list
Canadians are so good at poker, online and live, that they should seriously reconsider naming Texas Hold'em to Toronto Hold'em. Here's a look at our top favourite players who keep reminding us that Hold'em is becoming Canada's game as much as hockey is.
Are you on the next list of top Canadian poker players?
With tons of online card rooms open to Canadian poker players, there's loads of opportunity to hone your game and become the next big Canuck poker success story. Remember, any site recommended on our site lets you enter tournaments and cash games for free when you use our links, so play now and become the next online poker Canada role model.