How to Choose a Poker Site
In this day and age there are so many >poker sites available to play online that it can be a bit of a minefield for new players to decide which site to join. Fear not! Help is at hand to assist you in deciding which site is best for you.
What to Look For
When choosing your online poker site to play at you must take a number of things into consideration. The importance of these factors depends on what you want from your online poker experience.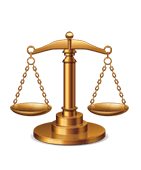 1. Laws
Laws. Without doubt, this is the first thing you need to check when joining an online poker site. For example, if you are a US-based player then due to the UIGEA (Unlawful Internet Gambling Enforcement Act (PDF)) 2006 there are restraints on where you can play poker online depending on where you are located. Some states have passed laws that have legalised online poker but most states only allow players to use offshore brands. You must find out what laws apply to your country of residence and use that information to find out which online poker sites you are able to play at.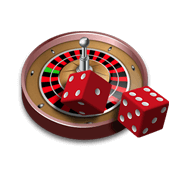 2. Game Choice
Game Choice. This is perhaps the most important aspect of a poker site when it comes to personal preference. If you are a massive fan of Texas Hold'em then there is no point joining a poker site that focuses its attention on Omaha tables. You need to find out which poker site offers the best selection of games that you intend to play. This is not just restricted to variations of poker. It is also vital that you check out what tournament and cash games the poker sites offer. If you are a big fan of ladder tournaments then it is pointless signing up to a site that has a limited number of ladder tournaments available to play.
3. Bonuses and Promotions
Bonuses and Promotions. If you are going to sign up as a new member at a poker site then you might as well see what you can get in terms of bonuses, promotions, and rewards by doing so. This is far from the most vital aspect of picking which poker site to play at but if it can be a deciding factor if you cannot choose between a couple of sites. Online poker sites run a range of promotions to attract new customers including first deposit bonuses, no deposit bonuses, freeroll tournaments, cash giveaways, and the opportunity to win prizes through loyalty schemes. Do your research and make sure you don't miss out on any great offers that are out there.
4. Software
Software. The old saying goes that you should never judge a book by its cover but in reality the aesthetic side of things when it comes to poker online is something that is valued quite highly. Once again, this should not be the first thing you look for in an online poker site. There is not necessarily a direct correlation between the best poker sites and the standard of the software. However, it certainly helps to decide how the poker site operates. This is especially a key factor if you wish to play at the poker site via a mobile device. It will be important to make sure that the different rooms function effectively on your device whether you are playing using an Android device, iPad, or iPhone. You will need hawk eye vision and scrutiny for this aspect because sometimes it can be the smallest of issues at first time play that can prove to be the most irritating issues further down the line.
5. Traffic
Traffic. Popularity and brand reputation might not be something everybody trusts after Black Friday in 2011 when PokerStars and Full Tilt Poker were at the centre of the FBI investigation into allegations of fraud and money laundering. However, those dark days of online poker are a distant memory and the fact is that the more popular a brand is, the more traffic it will receive. This means that the tables will be more active and there will be a larger selection of games and tournaments for you to get involved in. It goes without saying that you should do your homework before jumping in the deep end but there is certainly a degree of sense in starting your research with the bigger brands and seeing what they are offering because you know they will have the activity you require and will not leave you hanging around waiting for a new table to start.
6. Payment Methods
Payment Methods. Online poker has evolved considerably over the past decade and the majority of poker sites offer a wide range of payment methods to suit most preferences. Unfortunately, some sites do still have a restriction on payment methods available so it is worth checking their terms and conditions to see if the method of payment you wish to use is accepted at your potential poker site.
Choosing an online poker site to play at is not the easiest of tasks and sometimes it can seem easier to just go with your gut instinct or sign up to the site that has the best new membership offers. Our advice would be to take your time, use your head, and research the above factors. Finding out about what your potential poker site choices offer in each category will allow you to make the best informed decision and help you to stand the best chance of finding a poker site that you will enjoy playing at for a very long time.