Which Poker Sites Should Canadians Avoid?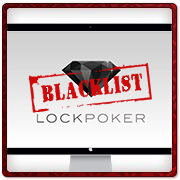 Enjoying playing poker online isn't all about where you play, it's about where you don't play too. The best Internet poker rooms always deliver a problem-free, excitement-packed gaming experience but the worst won't bring you anything but frustration and hassle. Relax though, we can save you before you even think about picking the wrong site to play at!
We give you a guaranteed, professional and reliable way to make sure you don't land up in one of the darker corners of the online gambling world and we do it in a clear, simple way.
What Makes a 'Bad' Poker Site or Casino?
There are a bunch of serious issues that could potentially lead to big problems when you play at shady, untrustworthy poker sites. These issues can include everything from low standard customer service to a lack of player security.
We look into all the problem areas that could the ruin fun for players and to keep things fair and impartial, we judge every site on the same set of criteria.
Here are some huge no-no's that make us blacklist a poker room straight away:
Slow or no withdrawals

Failure to investigate cheating scandals

Poor customer care

Licensed by an unrecognised legal body

Player details not kept safely

Private information shared
The Blacklist: Where NOT to Play Poker
All of the poker rooms and online casinos mentioned below have made it on to our list of 2023's Worst Poker Sites because they offer a poor poker experience.
Check out the websites you should steer clear of now:
Avoid
This is a poker and casino site that accepts the anonymous Bitcoin currency. The site never got the player traffic it needed in order to turn a profit and doubts still remain about just how safe the untraceable, digital Bitcoin currency actually is for gambling transactions.
Closed
Lock Poker is well known around the online poker world for all the wrong reasons. The allegations of failure to pay out players' winnings started in 2014 and by the time the site went into lock down and closed completely in 2015, players were owed millions of dollars.
Avoid
Even though the word 'pay' is in its name, this site can't escape the ever-growing pile of complaints from players in Canada and around the world about late payments. The site also charges $50 per withdrawal, after your first free withdrawal. Any site that charges you that much to get your hands on your own winnings is a rip off, according to our experts.
Closed
This site has one of the most notorious reputations on the Internet. Not only did the site carry on taking players when there was no money left to payout any winnings but they also let one of the biggest online poker scandals happen right under their noses, on the UltimateBet site itself. Back in 2007 it was revealed that the CEO of another big-name poker site had been using cheating software to look at other players cards at the UltimateBet tables too.
Avoid
Accusation after accusation has been thrown at this site, including repeated complaints from players about their money disappearing. Other players have had their winnings confiscated because the site has exploited their own Terms and Conditions.
Avoid
Payments have been very slow or not gone through at all. Customer service is unavailable frequently and unhelpful when issues arise.
Closed
A sister site of Ultimate Bet, this site suffered the same cheating scandals and domain seizures. Once a powerhouse in the online poker world, the site is now cited as a prime example of how things can go badly wrong in the industry.
Calling with a Small Flush Draw
Don't worry Canadians, for every bad poker site, there's an amazing poker site too.
You can check out our list of the best places to play online poker now and you'll be completely sure you're 100% safe. Every one of our most recommended sites has top quality games, fast payouts and a helpful customer service team as well.
Remember, come by and check out the reviews here before you play at any new poker sites. We've got you covered.