Top Canadian Poker Players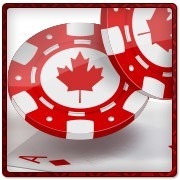 It has been a record past few years for Canadian poker players. From the first Canadian poker player winning the World Series of Poker Main Event to scores of others taking down tournaments all over the world, it's pretty clear that a lot of poker talent has been bred in Canada. Maybe it's because we spend a lot of time indoors in the wintertime playing poker. Maybe it's because we're incredibly smart. Maybe it's because we're just that good at reading people. Whatever the reason, Canada online poker talent seems to be at an all-time high.
The five champions who rank our top Canadian poker players list
Canadians are so good at poker, online and live, that they should seriously reconsider naming Texas Hold'em to Toronto Hold'em. Here's a look at our top favourite players who keep reminding us that Hold'em is becoming Canada's game as much as hockey is.
Daniel Negreanu
With lifetime poker winnings of nearly $18,000,000, it really doesn't get much bigger than Daniel Negreanu. Like all good Canucks, Negreanu is known for his friendliness and charm - though we're pretty sure his nemesis Annie Duke would dispute that. Most recently, he took down the 2013 World Series of Poker Asia-Pacific Main Event, a $10,465 buy-in tournament that attracted 405 entrants to push the prize pool up to over $4,000,000. Negreanu won $1,087,160 of that. And at this year's World Series of Poker in Vegas, he cashed in six separate events.
With four WSOP bracelets to his name, two World Poker Tour titles, and a successful offline and online poker career, Negreanu is pretty much the Wayne Gretzky of poker. And Negreanu isn't just popular in online poker circles. He's pretty much a Canadian cultural icon, so much so that he actually appeared on an episode of CBC's Mr. D in 2013. Actually, appeared really isn't the right word. The episode pretty much centred on his poker playing abilities (though it sort of mocked the whole online poker thing a bit).
Jonathan Duhamel
Negreanu may have won several WSOP braelets, but Jonathan Duhamel is the only Canadian to have taken down the Main Event when he stormed through a field of 7,319 players to win $8.9 million of the $68 million prize pool. With over 41 career cashes, it's easy to see how Duhamel has climbed to about $12,000,000.
His win rate is impressive, but it's also caused some jealousy among people back home in Canada. In December, 2011, Duhamel was beaten up in a home invasion. The perpetrators took cash, a Rolex watch, and his prized WSOP bracelet (his fiancé was later jailed for organizing the attack).
Before getting into poker, Duhamel was a finance student. He dropped out of school, which by all accounts seemed to be the best financial decision of his life.
Sorel Mizzi
Some top Canadian poker players crush live games. Others kill it at the online tables. Sorel Mizzi does both. The Toronto native has amassed a ridiculous $7.7 million in live casino tournament winnings and another $1.3 million playing online poker.
His biggest score? A $2 million payday in the GuangDong Ltd Asia Millions for a 3rd place finish. He's also collected a number of first place finishes, including a $150k win at the 2012 WPT Viienna, a $338k win at the 2011 WPT Grand Prix de Paris, and several other first place live tournament wins, not to mention scores of 6-figure paydays in online tourneys.
Xuan Liu
With $1.2 in casino winnings, Liu is by far one of the best Canadian poker players. The Mississauga, Ontario native has cashed in 21 separate events, including tournaments in Vegas, Monaco, Barcelona, Montreal, Malta, and more. At the 2013 World Series of Poker, Liu cashed in four separate events, and over the course of her Canada poker playing career, she's made several finals tables.
Her first and most notable land-based win came in May 2011 when she finished in third place at the EPT San Remo Main Event. She successfully steamrolled a $7,202 buy-in into over half a million bucks. Less than a year later, she finished fourth in the Caribbean Adventure Main Event, a $10k buy-in land-based tournament.
Isabelle Mercier
The next time you play poker live at the Fallsview Casino, the big one in Montreal, or anywhere else across Canada, pay attention to the poker room manager. He or she could be poker's next big thing. That's Isabelle Mercier's story. Born in 1975 in Quebec, she studied law, moved to France, and then decided to become the poker room manager at the Aviation Club de France.
But she didn't remain there for long. Realizing that there was far more money to be made playing poker than watching people play, she started entering tournaments all over the world. In 2004, she won the World Poker Tour Ladies Invitational. Her final table appearance count is impressive, and so is the number of cashes the Canada poker player has amassed (we're talking 38 career cashes and over a million bucks in casino and online poker winnings).
Are you on the next list of top Canadian poker players?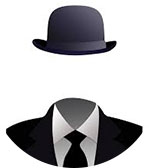 With tons of online card rooms open to Canadian poker players, there's loads of opportunity to hone your game and become the next big Canuck poker success story. Remember, any site recommended on our site lets you enter tournaments and cash games for free when you use our links, so play now and become the next online poker Canada role model.